LAVENDON SUFFOLKS
OPEN EVENING
6.30 pm Wednesday 10th July 2019
Manor Farm
Harrold
Beds
MK43 7EP
You are invited to an open evening where, we will be joined by Emma Steele from Signet who will talk about the changes to the National Terminal Sire Evaluation as well as the latest news from the RamCompare project.
We will also be joined by a vet from the award winning Swanspool Veterinary Clinic to give a demonstration on how to perform a Ram MOT. We will also have our shearlings for sale on display, together with some of the stock rams. Light refreshments will be available on the evening.
I do hope you will be able to join us for this night, if sadly you are unable to attend the figures for the shearling rams are shown on the other side. We do also have a few older stock rams available.
We now have a website www.lavendonsuffolks.co.uk which will have a more current sales list which will be updated weekly as the rams are sold.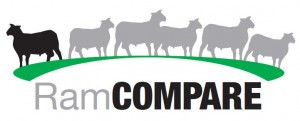 LAVENDON SUFFOLKS 'BRED FOR WORK NOT SHOW'